Diet consultations
Food and diet assessment
Our first step is to provide you with a detailed diet assessment to understand what diet changes are best for you and your health
Diet plan
Meal plan given
Following a diet assessment, then we move create an individualised meal plan that is based on your nutrition requirements and food preferences.
Diet monitoring
Nutrition and diet improvements
The meal plan given will be monitored and changed every consultation, enabling an improved diet, nutrition, health and lifestyle.
BIA (Bioelectrical Impedance Analysis)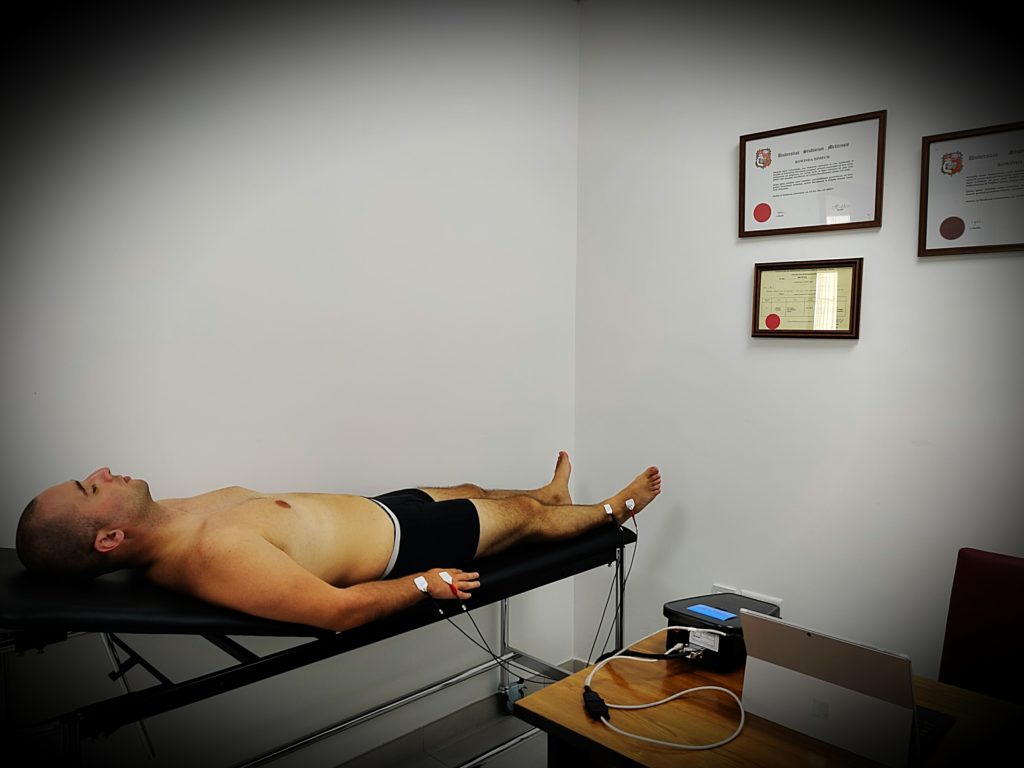 At Registered Dietitian Services in Malta we offer the Bio-electrical impedance analysis (BIA). Our BIA provides a detailed report on your metabolic rate, body muscle mass, body fat mass and any water retention. The BIA works by weak electric current which flows through the body. During the BIA process no pain or electric currents are felt. The BIA facilitates a more personalised meal plan for your own body. It also helps us, dietitians to monitor your nutrition, diet and body composition improvements.
Consultations – Adults and Children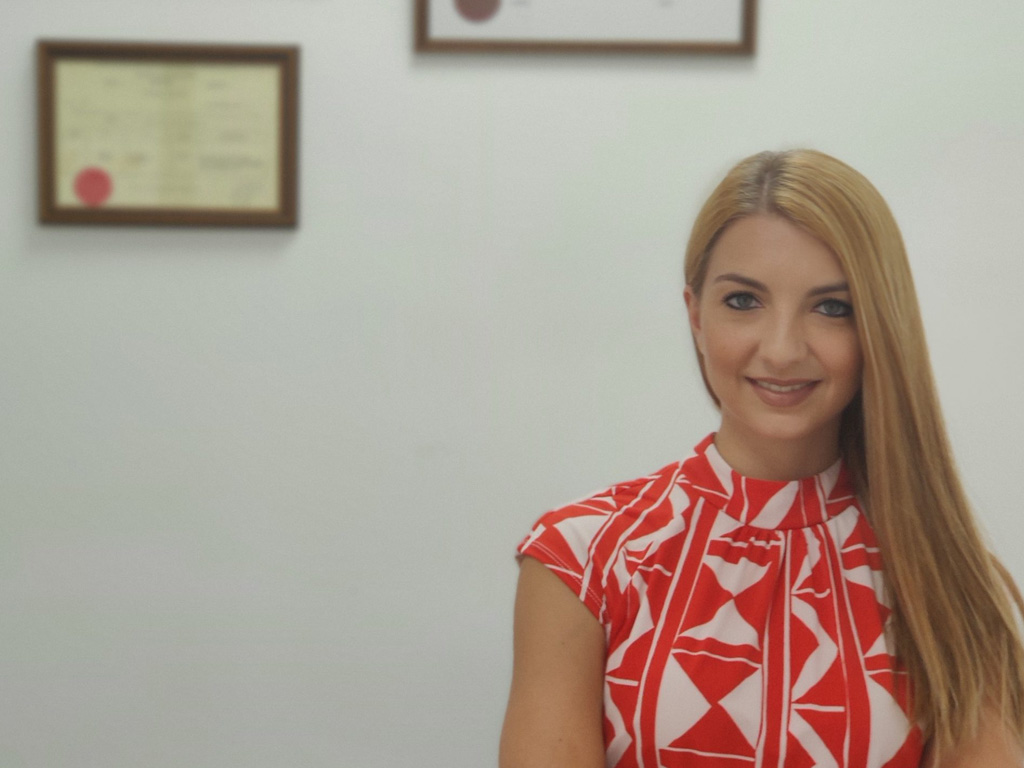 Our mission is to help our clients build a loveable relationship with food and their body. We pride ourselves to offer excellent dietetic and nutrition consultations for both children and adults. Our dietetic service is based on scientific evidence. We offer practical and easy to follow meal plans after a detailed assessment is carried out. This includes anthropometry, biochemistry, a detailed nutrition assessment and lifestyle choices. We offer individualised meal plans according to our client needs to reach their goal. This is of utmost importance for us as your goal is our satisfaction.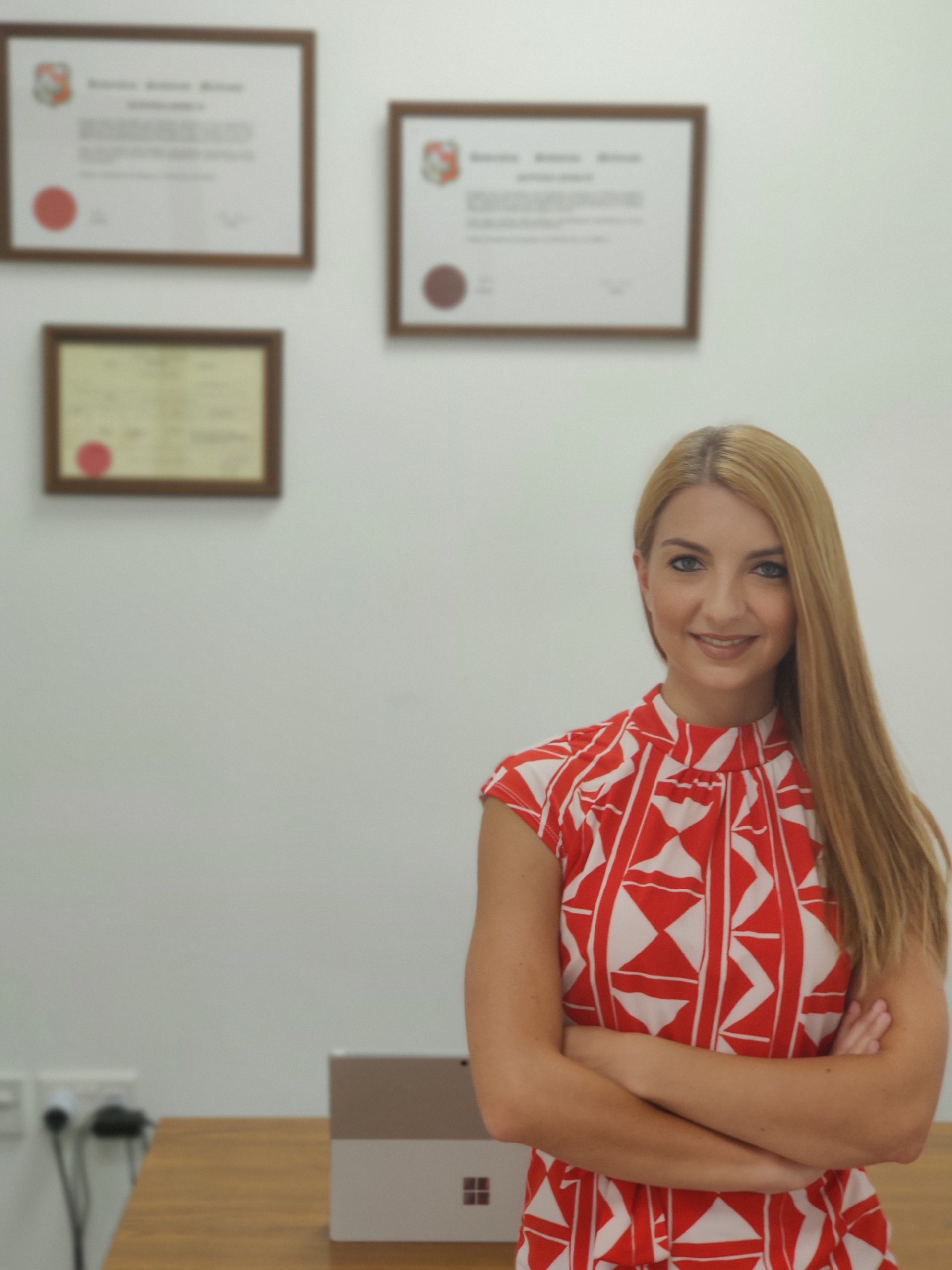 About Registered Dietitians Services
Dietitian Philosophy
Our philosophy provides and encourages a good diet and nutrition practice. This is done by making small diet changes that turn into natural diet habits. Better health and diet is never a straight line. When making a major diet change all at once is generally unrealistic and unsustainable. Firstly, we strongly believe in the power of education because knowledge is power. Food is not meant to be feared and diet should not be the cause of diseases. So you must learn how to balance food in your diet choices and eat until you are comfortably satisfied. Food is one of life's greatest pleasures. It is important to enjoy and share your meals and food rituals with your family and friends. Secondly, we strongly believe that every type of food is essential in the diet. All food has its particular vitamins, minerals and anti-oxidants essential for good nutrition and health. It is important to note that a healthy diet changes with age, physical activity and food preferences. It is also effected by medical conditions, food allergies and intolerances and lifestyle. In conclusion, everyone is different and that's a beautiful thing. We respect and appreciate your unique body, lifestyle, food preferences and genetics. This is why we pride ourselves to provide an individualised diet and give a different meal plan in each consultation. Taking control of your health is a serious process. It's important to choose registered dietitians as health professionals. At registered dietitians services we are equipped and trained to help you with diet and nutrition changes.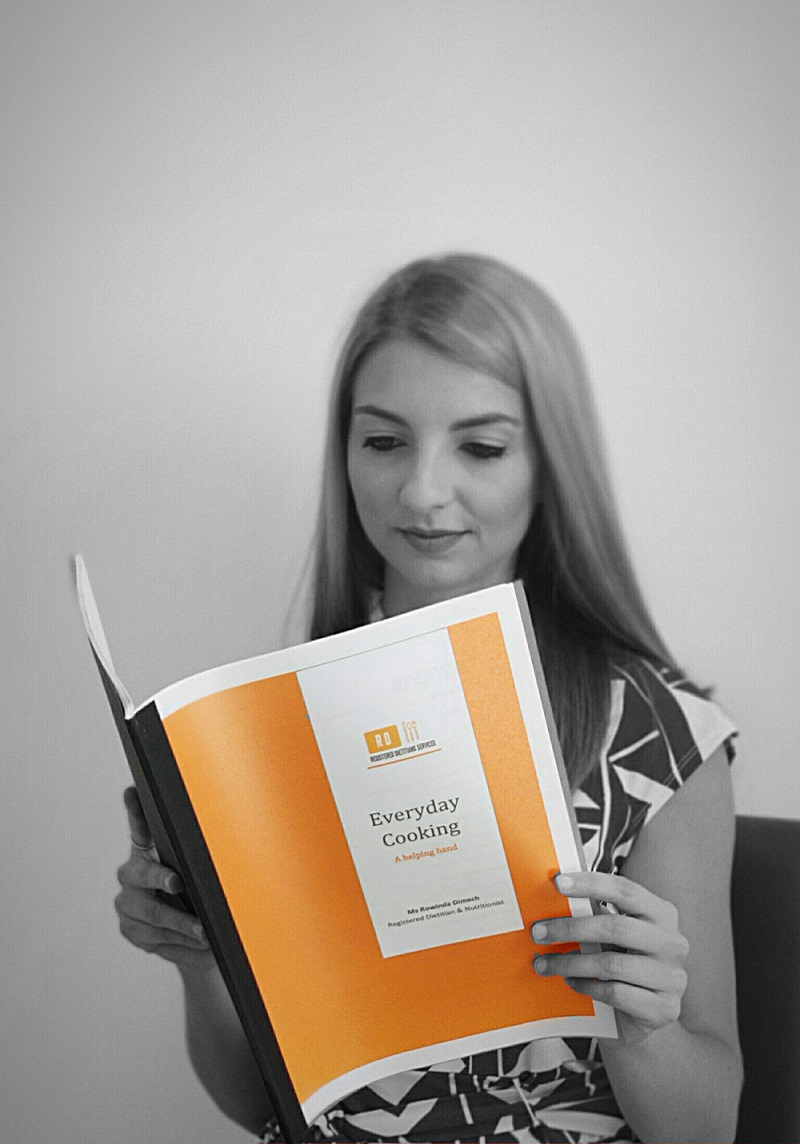 Everyday Cooking - a helping hand
Cooking healthy food for nutrition and diet enjoyment
In Everyday Cooking – a helping hand, Rowinda Dimech shares fun, satisfying and unbelievably healthy recipes. These will ignite your love with food and your diet.
In over 50 recipes, Rowinda Dimech shows us how she eats for good nutrition and health. A healthy diet doesn't have to be boring! So Rowinda shares balanced meals that are also tasty and low in calories.
This cooking book is perfect for anyone looking to fully nourish their body. It also satisfy food cravings, and enjoy every food and meal, in blissful enjoyment.
Homepage